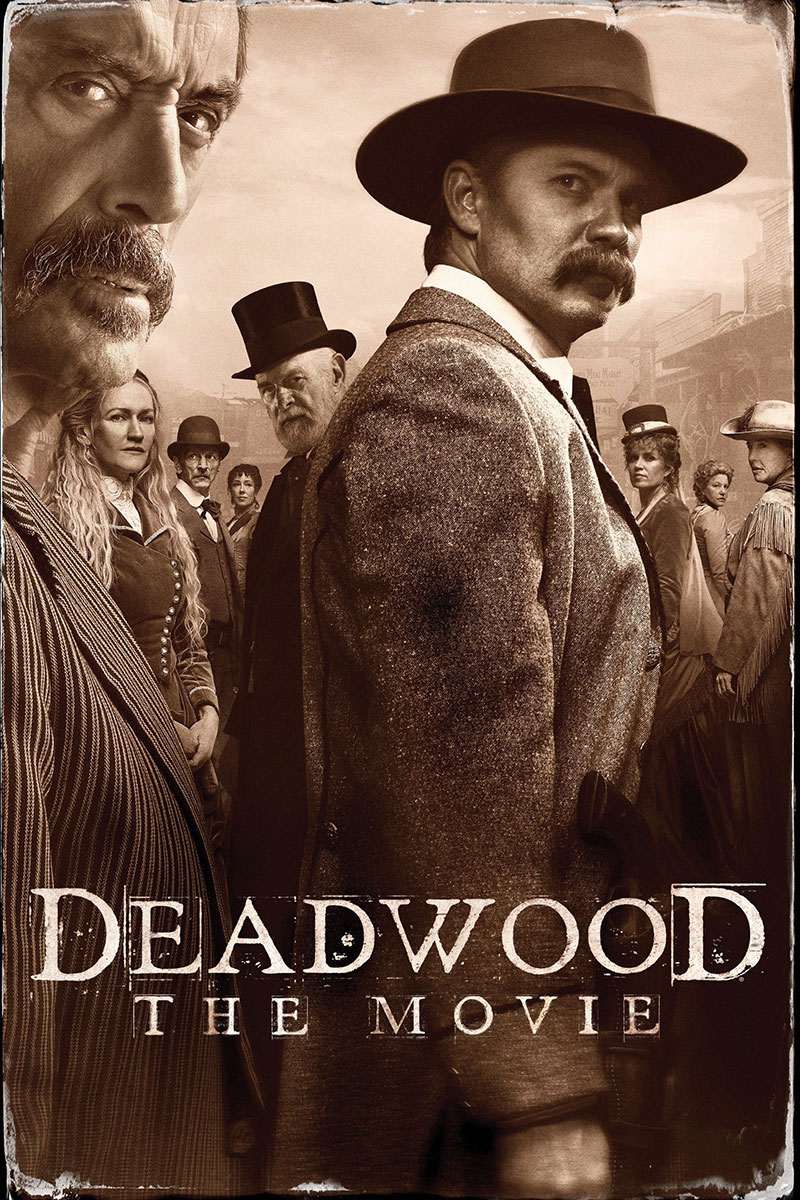 Deadwood – The Movie
Deadwood ended without a proper ending after season three in the summer of 2006. For years after that, we were hoping to see some sort of reconciliation between creator David Milch and HBO. But none of the ideas that were thrown around came to fruition and the cast, crew, and fans were left with the frustrating fact that one of the best shows on TV only got to run for three seasons and then stopped cold.
But somehow – twelve long years later – David Milch submitted a script for a movie and – lo and behold – HBO gave it a green light. The "band" got together again under the direction of Daniel Minahan and we made a movie. There's a soundtrack album out on Watertower Records with the score and a bunch of the source music.
Deadwood was never a music-heavy show. But quite a bit of experimentation went into this score. There was a lot more music made than meets the ear in the finished movie, but at the end the sparse music application of the show was what prevailed. It was a fun experience and it reunited me with my former partner, Johnny Klimek, who contributed from his new home in Gran Canaria, Spain, while I held down the fort in Los Angeles.
Since this album has been released only recently, I will give you some of the unused music, and only two pieces that were used in the film.The unused cues were all evocative of themes that already appeared in the series and were going to be used wherever there was some reverie about past events. But many of these were omitted because dialog and acting were so strong that they didn't need any support and so we stuck with David Milch's philosophy: only use music when it adds a dimension that would otherwise not be there.